Syrups
Home // Product List // Syrups

Imported From The French Alps
90 flavours available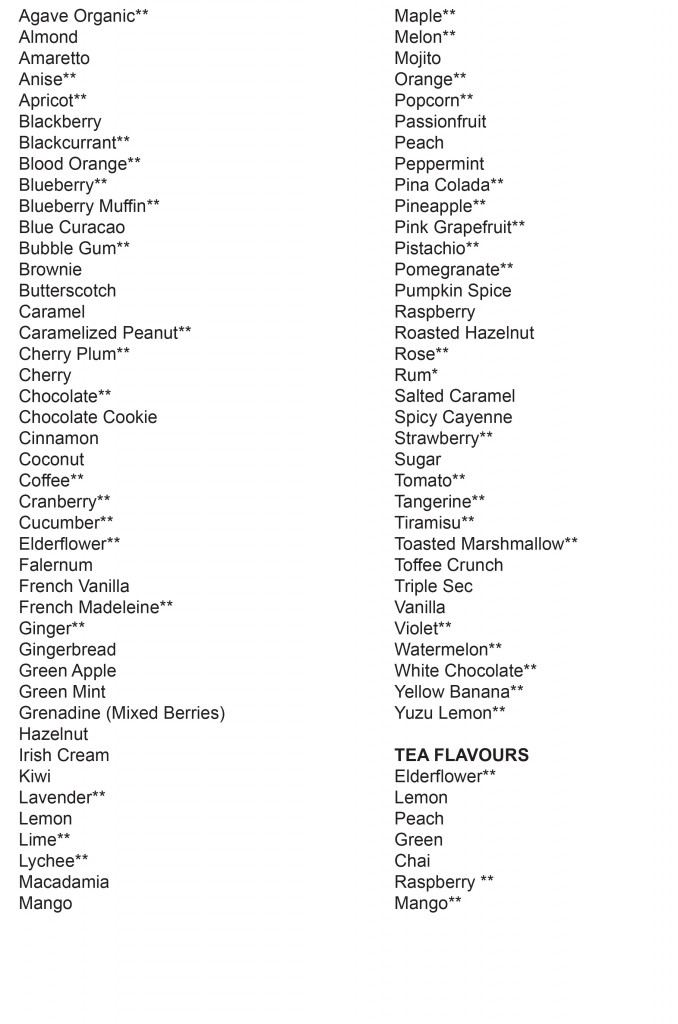 Basic Uses For 1883 Syrups
Cocktails: Add base spirit for low alcohol cocktail.
Mocktails: Blend with ice/fruit juices etc.
Flavoured Cappuccino: Try 10ml Hazelnut or Irish Cream.
Milkshakes/Smoothies: 60ml any of the 92 flavours.
European Soda: Try Kiwi/Passionfruit topped with soda.
Iced Teas: Peach, Mango, Raspberry, Lemon, Natural, Chai & Green. Add water.
Granita: Up market ice slush drink. Blend with ice.
Sparkling/Still Wine/Sangria: Add 10ml to Champagne.
Winter Hot Toddies: Try Apple & Cinnamon, add boiling water & Slice of lemon
Marinades: e.g. Apricot for chicken.
Flavouring: Cream, Custard & Yoghurt. 30ml to one cup.
Pastries/Baking/Desserts/Pancakes: Also as a glaze for tarts.
Children's Cocktails: In a blender with ice/fruit/juices.